True Online Uninterruptible Power Supply – 1kVA – 2000kVA
Single-Phase, Three-Phase and other industrial grade UPS solutions
Best-in-industry 3-year warranty, products with 3.6 kVA and up offer 3-year onsite warranties
Isolation transformer / Hot-swappable batteries / High efficiency
SCiB lithium-ion battery option for longer life and higher reliability
Our selection of Toshiba power products includes: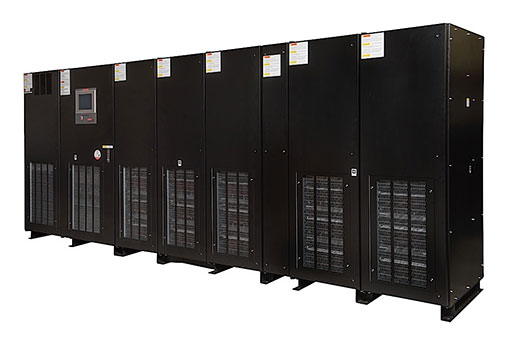 G9000 Series UPS 100-2000 kVA
The Toshiba G9000 UPS utilizes state-of-the-art design and construction to deliver industry-leading efficiency, reliability, performance and flexibility to meet today's critical power demands.
Next-Generation IGBT technology
High efficiency for lower operational cost
Smallest footprint and highest power density in the industry
Electronic battery isolation for battery longevity
3-year warranty for lower cost of ownership
View Technical Specifications →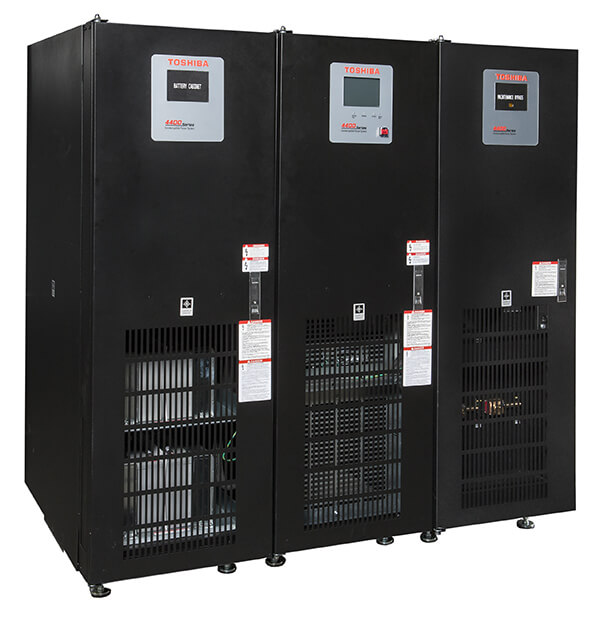 4400 Series Three-Phase UPS
This next-generation three-phase uninterruptible power supply features an IGBT input rectifier which is digitally controlled, battery isolation circuitry, and low harmonic pulse-width modulation (PWM). It requires zero rear clearance and cables can be attached from the top, sides or front. It can handle ranges from 15-100 kVA, allowing for scalability. Add: Various voltage solutions from 208-600 volts.
View Technical Specifications →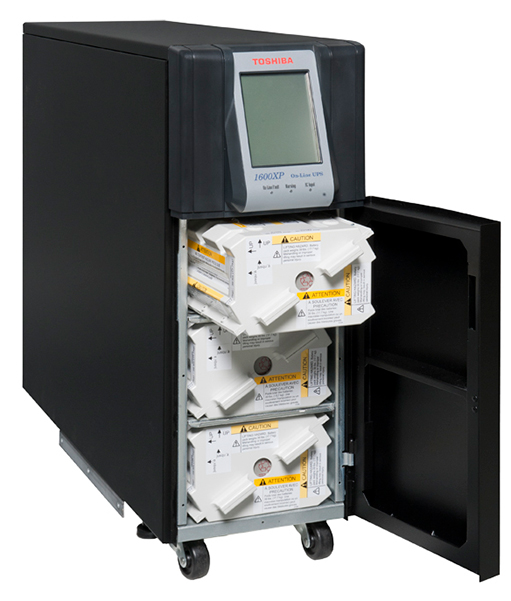 1600XP/XPi Series Single-Phase Double-Conversion UPS
Surge Protective Devices (SPD'S)
The ultimate primary protection that covers your entire facility
Maintenance-free design to withstand up to 200,000 amps, UL1449 4th edition
The only non-degradable SPD on the market, for enhanced safety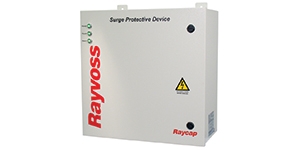 Rayvoss Industrial Surge Suppressors
The Rayvoss range of surge suppressors are designed with various configurations of Strikesorb systems to offer superior protection from power surges for various industrial applications.
Find Our More →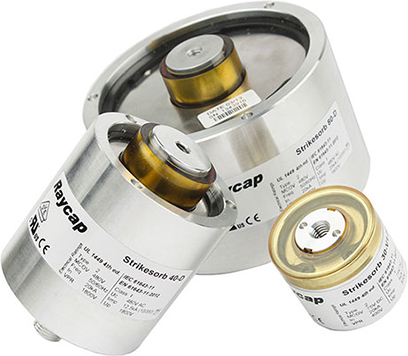 Strikesorb Surge Protective Devices
Available in various sizes, AC & DC Voltage and handling capacities, Raycap's Strikesorb product range protect vital equipment from power surges, lightning strikes, and other overvoltage events.
Find Out More →
Power Conditioners/Isolated Uninterruptible Power Supply – 200VA – 100kVA
Universal UPS with power conditioning and scalable run time
Medical grade low-leakage current (US 2601-1, CSA 22.2)
Power conditioner for sensitive applications
Eliminate erratic operations and equipment lockup caused by poor grounds and neutral ground bonds
Customized Industrial and Telecom Power Solutions – 1kVA – 2000kVA
RECTIFIERS : Modular & redundant Industrial/Telecom rectifiers converting from AC to DC
INVERTERS: Modular & redundant Industrial/Telecom inverters converting from DC to AC
DC PLANT: Integrated Rectifiers & Inverters system with built-in bypass
INDUSTRIAL CHARGER: 48vdc & 125vdc, Ni-CAD or VRLA
Customizable systems for the Industrial, Mining, Oil/Gas/Petroleum industries
Portable & permanent PQM with automated & custom report writing
IEEE 519 & Utility compliant for power quality & energy monitoring
Carbon footprint, open architecture
Generator sets from 2.5 to 3,500 kW
Power Distribution Units (PDU)
Maintenance Bypass Cabinets (MBS)
Custom Battery Cabinets
UPSs built inside mobile or outside enclosures